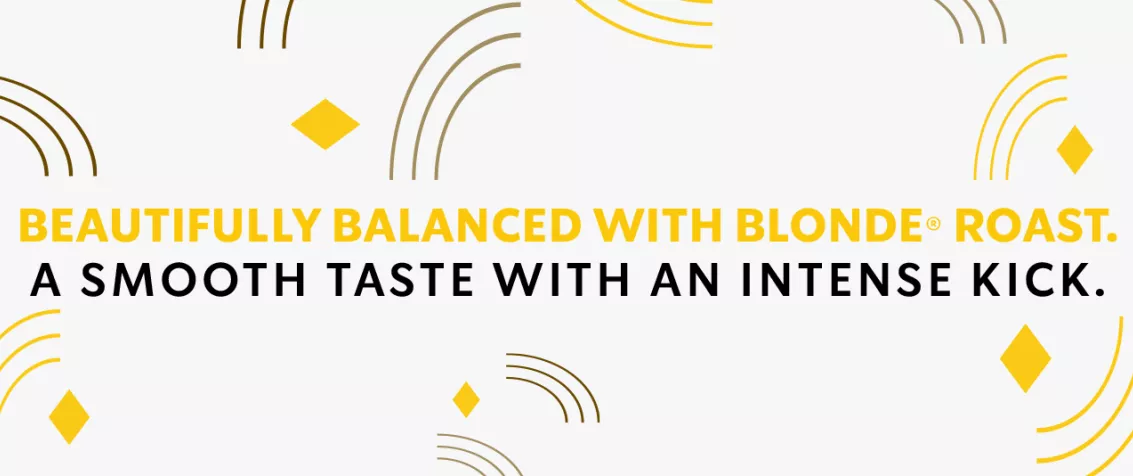 Incredibly smooth and subtly sweet with a creamy mouthfeel, Starbucks® Blonde Roast brings a unique flavour to our espresso. Smooth in taste with a creamy body and citrusy notes, Blonde is carefully crafted for those who enjoy the lighter side of espresso.  
Starbucks® Blonde Espresso Roast was introduced in 2017 as our first light-roasted espresso, for customers who wanted a smooth beverage but with a sweet finish. It is a blend of coffee from Latin America and Africa, roasted lighter to showcase the coffee's natural sweetness.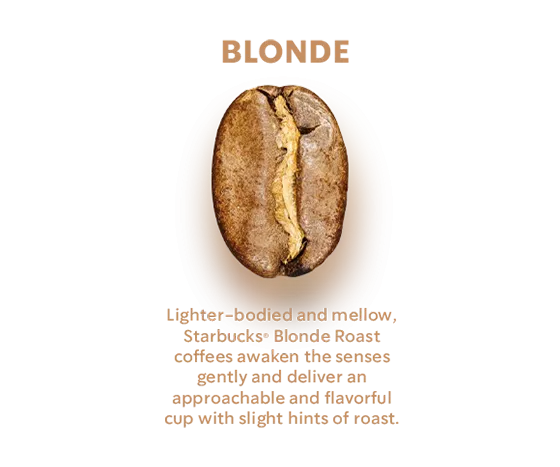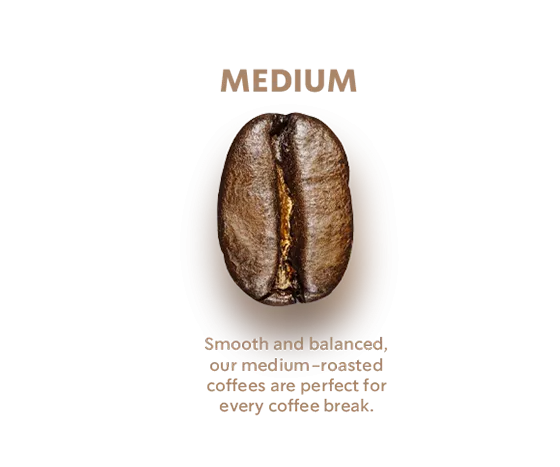 Essentially on the lightest end of the roast spectrum, (Click here to learn more about  Blonde vs dark coffee and the Starbucks roast spectrum) Starbucks® Blonde has more mellow flavours owing to the short roasting time and it highlights milk's sweeter side making it the perfect drink who is starting their coffee journey. You can enjoy coffee without the roasty edge if that is what has kept you from venturing into the coffee world.   
Does that mean that the Blonde roast caffeine is weak? You would be in for a sweet & bold surprise! Blonde coffees pack a good caffeine punch. They are perfectly balanced when it comes to flavour. It is the lighter body that differentiates a Blonde coffee from the medium and dark roast coffees. Starbucks® Blonde is thin and quite weightless on the tongue, making it a go-to choose for coffee lovers, who want to switch up their usual coffee runs. Blonde roast coffee can be enjoyed in all your espresso-based beverages, be it a Latte, Macchiato, Doubleshot™ Iced Shaken without compromising on caffeine.  
The next time you visit us or place a delivery order, make sure you give Starbucks® Blonde a shot.